Looking For Epoxy Flooring Specialists in Perth Southern Suburbs?
(South of The River)
We Take Care Of Our Customers As If They Are Our Family Members. We Promise That!
---
Welcome to Epoxy Floors Perth. Are you looking for a flooring contractor who can provide top quality epoxy floors in Perth (Southern or Northern suburbs)? If your answer is 'yes', well, you have just come to the right website for it!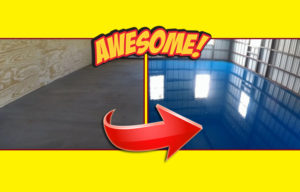 We believe that you are already a little bit familiar with epoxy resin flooring or at least you know what epoxy is. But if you are still not too sure about it, you may want to learn a bit more about epoxy floors below.
First, it is important to understand the difference between 'epoxy floor coating' and 'epoxy flooring' as there is quite a bit of difference between them.
Basically, epoxy floor coating is much thinner than the actual epoxy floors as a coating in this particular scenario is referred to a very thin layer of epoxy flooring, which is only up to 2 mm in thickness. This means that if you are after a floor that is thicker than 2 mm, you should be getting 'epoxy floors', not a coating.
---
Now, let's take a quick look at a few different types of epoxy flooring in the current market as below. This will help you determine which type would be most suited for your needs.
Self-Dispersing Epoxy Coatings:
This particular type of epoxy flooring is perfect for a factory or some industrial workplaces. This is especially good for the area where you have forklift and/or heavy vehicle traffic frequently. You can also have this type with quartz sand, which is excellent for its anti-slip mechanism.
Mortar Epoxy Coated Floors:
This is the toughest out of all the epoxy flooring types available. If you need a very tough floor, you can't really go wrong with it.
Self Levelling Epoxy Coated Floors:
It would be the best to apply this floor type in the kitchen and bathroom areas since it is very easy to maintain and clean.
Gravelled Epoxy Coated Floors:
If your intention is to have visually stunning floors, this would probably be the best choice since it is the most decorative epoxy floor type.
Epoxy Terrazzo Floors:
Are you are after a decorative epoxy floor and want to cover a large area? This might be the one you would want to go with.
Epoxy Flaked Floors:
This is another very decorative type. Because of all the different sizes and colours of flakes you can use to go with it. Do you want something very unique? Well, this can be your best bet.
---
Whether You Want To Get Residential Or Commercial Epoxy Flooring Done, We've Got You Covered Completely!
Simply Give Us A  Call And Ask Any Question About Your Plan. We Are Happy To Give You Some Helpful Advice So That You Can Make A Smart Decision On Your Project!