Ask For Free Advice Or A Competitive Quote.
---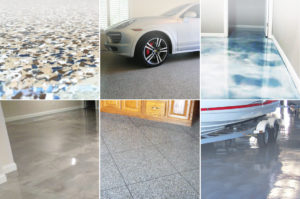 Welcome to Epoxy Floors Perth. Are you looking for a flooring contractor who can provide top quality epoxy floors in Perth (Southern or Northern suburbs)? If your answer is 'yes', well, you have just come to the right website for it!
We believe that you may be somewhat familiar with epoxy resin flooring but need to know a bit more about it…
Let's take a quick look at a few different types of epoxy flooring in the current market as below, and this should help you determine which type would be most suited to your needs.
Industrial Epoxy Floors:
Using heavy duty chemical resistant roll coats our epoxies are perfect for factories and industrial workplaces especially for forklift and heavy vehicle traffic areas with quartz sand added for anti-slip.
Epoxy Mortar Floors:
The toughest of all this involves trowelling a mix of epoxy and fillers to create a high impact floor up to 5mm in thickness and includes coving in food prep / wet areas – if you need a very tough floor, you can't really go wrong with it.
Self-Levelling Epoxy Floors:
It would be the best to apply this floor type in showrooms and residential situations for its mirror-like finish and it's also very easy to clean and maintain.
Reflector / Metallic Epoxy Floors:
If your intention is to have visually stunning floors, this would probably be the best choice since it is the most decorative epoxy floor type where we can be artistic and create unique effects such as marbling, bronzing, silver and copper –  very popular with retail stores, cafes, restaurants and office buildings.
Epoxy Flake Floors:
This is another very decorative type recreating the look of terrazzo using paint flakes of different sizes with endless choices – ideal for garage floors and throughout residential and commercial spaces, public areas such as swimming pool surrounds.
---
Whether You Want To Get Residential Or Commercial Epoxy Flooring Done, We've Got You Covered Completely!
Simply Give Us A  Call And Ask Any Question About Your Plan. We Are Happy To Give You Some Helpful Advice So That You Can Make A Smart Decision On Your Project!