Ask For The Deal Today!
---
Seamless & Decorative Epoxy Flake Flooring
There are several epoxy floor types available but epoxy flake flooring is definitely one of the most-used and durable coatings that you can count on.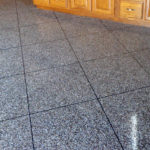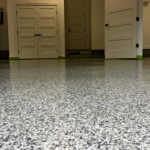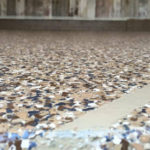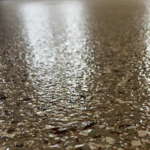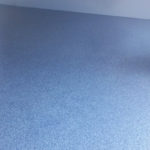 The main reasons are that it is very strong, usually, lasts for a long time without much maintenance needs and no seams so it is understandable that flake flooring is a very popular choice for both domestic and commercial/industrial floors.
The seamless epoxy flake flooring is normally used for many different kinds of floors and walls such as bricks, wood, metals, concrete, tiles, enamels and even bench tops, as it is very versatile. It can also be used in water-exposed areas.
It also comes with various different sizes and colours of flakes so you can have a unique floor that would meet your specific needs.
Here are the main benefits of Epoxy Flake Flooring:
☑ Very hard wearing
☑ Modern and smooth appearance
☑ Easy to clean (low maintenance)
☑ Strong resistant to chemicals
☑ Wide range of colour and flake choices
☑ Oil-stain resistant
☑ Low-cost application
☑ Can be refurbished easily
---
Whether You Want To Get Residential Or Commercial Epoxy Flooring Done, We've Got You Covered Completely!
Simply Give Us A  Call And Ask Any Question About Your Plan. We Are Happy To Give You Some Helpful Advice So That You Can Make A Smart Decision On Your Project!